As I sit in front of the editing screen for this film, I'm struck by the incredible journey we've traveled to make it this far. I'm also reminded that it's been awhile since we've posted!
Friends, it's time to catch up.
Some of you have been with us from the start, and some of you have only recently learned about the project, but we're all united in a common mission to take the stigma away from pregnancy loss and infertility.
It all started with a truly unique Kickstarter campaign to get funding to start production. "There are a million Kickstarter campaigns out there," you might be thinking, "what was unique about this one?" Most crowdfunding campaigns aim to get money to complete a project. They've got footage to show, they're near the finish line, and they need a little financial nudge to get there.
Our supporters donated to start a project, and that took a huge leap of faith. Your passion and commitment to this project helped bring it to life, and Don't Talk About the Baby wouldn't be here without it.
With that, we started production, and I can say with confidence that the footage we captured exceeded our hopes. We were regularly brought to tears by the raw honesty, bravery and courage shown by the loss and infertility survivors we interviewed, as well as the excellent specialists.
Shortly thereafter, many of you supported us once more for our Seed&Spark campaigns to finish production. You might remember that there was also a competition for a cash prize in the #UntoldStories competition.
We pushed hard to qualify for that competition, and you all pushed right along with us. By all appearances, we should have made it to the next round, and many of you contacted us to ask why we hadn't advanced to compete for the grand prize. Without going into the gory details, things went South behind the scenes, and our production team took a bit of a punch to the gut.
Regardless, we took off our social media hats, picked up our cameras, and got back to work of making this movie. The filming continued, and the voices, your voices, are what kept us going.
It was around this time that I was faced with a decision, as a Director. We were presented with a new story that I found to be critical for this film. However, (as always) we had limited funds, and I had to decide between heading into post production on schedule, or heading out once more to capture the voices I knew this film needed.
I considered the documentary, and our vision for it as a team, and what this film could and should be. I considered the supporters of this project, and the importance of keeping our promises to you of when this film would be ready for the world. I tried to balance the integrity of the story with the unfortunate state of our funds.
Ultimately, we chose the story. We packed our bags, charged our batteries and went out to finish this important film the right way.
It was an exciting time when we finally wrapped production, but it was also a time for much nail biting, as it also heralded the beginning of a cloudy season I call Applying for Grants. It's a harrowing time, as I'm sure some of you know.
Krista and I spent this past winter reviewing film transcripts, crafting a script for the film and penning many grant applications for many organizations. We sent off forms and recommendations and budgets, and sadly received back rejection after rejection.
To date, we have been unable to secure any grants for additional funds to finish the film. That was a painful sentence to write. For real, someone pass me some ice for that burn.
We have one last grant application outstanding, that we're waiting on with bated breath, and that will hopefully bring us across the finish line.
So what happens next?
Innovation. Ingenuity. Resourcefulness. A little bit of begging.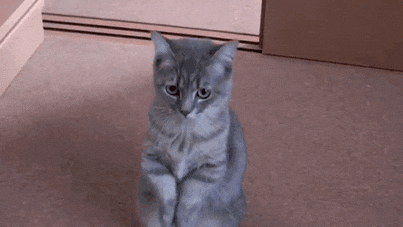 If our last grant opportunity comes through, we're prepared to hit the ground running and meet our target for a December 2017 release. If this isn't the opportunity for us, things will go a bit different.
Krista and I are both experienced and competent editors, and we'll start to tackle this beast ourselves. There are micro budget graphics options we can explore, and we've had some music donated.
Some people have reached out to ask if we're planning another crowdfunding campaign, and at this point the answer is No. Our community has already supported this project in a big way, and we don't feel that dedicating our energies to another campaign is the appropriate use of our time at this point.
We want to focus one hundred percent on bringing this film to your screen, and getting it done as soon as possible.
Which brings me back to my editing screen. We're starting to put together some of the scenes of the film, and I can tell you with honesty that this film is coming coming together beautifully. Every expert and every family we interviewed contributed so much heart and knowledge and insight into this project, and we can't wait to share it with you all.
Keep an eye out for some new campaigns that we'll be rolling out this fall, in an effort to add more voices to this project on new platforms. Don't Talk About the Baby is a documentary film, but it's also a movement, and we want to start sharing these voices in new places.
Thank you for your continued support, and thank you for joining us on this extraordinary journey!